Destination:
WORKPLACE

Insights In Your Inbox
Up-to-date insights, trends, and the latest design news.
This year, pack your bags; the workplace is back!
Research from Gensler found that employees want to be back in a physical work environment more than they currently are to be more productive, yet in-person attendance is flagging.
Is your workplace design holding them back? If you think your space could do more to engage people and inspire well-being, Ambius can help.
Make your space a destination this year. Sign up to get the insights and updates from Ambius.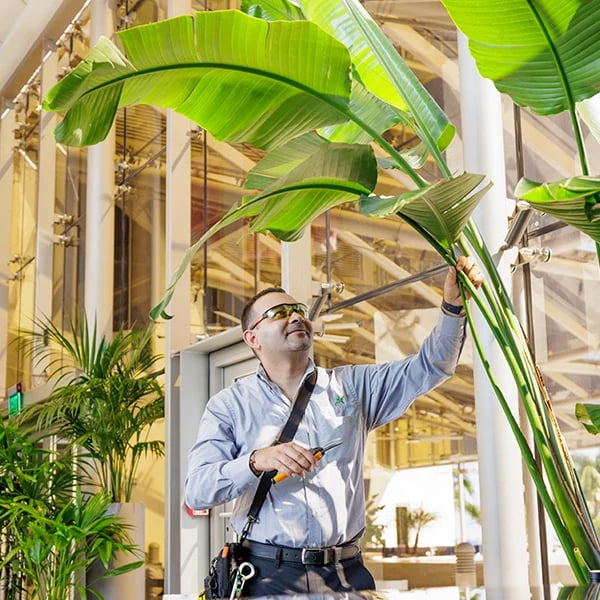 PLANT DESIGN
Fulfill the innate human desire to connect with nature by introducing vibrant plants to your building and offices. Their benefits go beyond adding life to your interior to benefit health. Studies have shown that people working in environments with plants report less stress, have lower blood pressure, and are more productive. Discover the power of plants.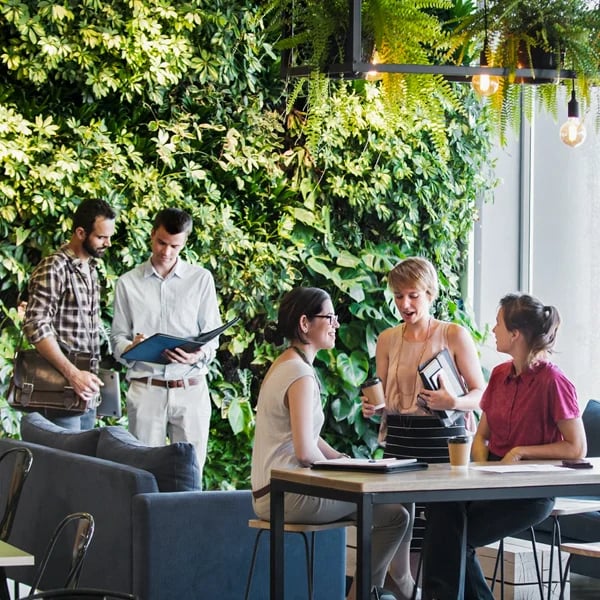 GREEN WALLS
Transform your space with a breathtaking green wall. These extraordinary architectural features transform ordinary walls into powerful, visually-stunning focal points made up of plants, moss, or even replica plants. As added benefits, living green walls can offer noise-reduction benefits and complement your healthy building initiatives, such as LEED, WELL, and FitWel.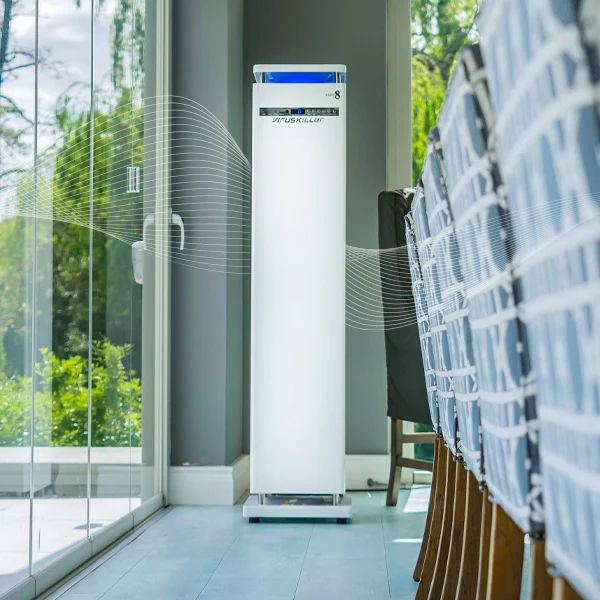 AIR PURIFICATION
Ease concerns about indoor air quality with full-service solutions from Ambius. Our air purification range includes clean air technology that deactivates 99.9999% of viruses in a single air pass* and provides unrivaled performance against other pathogens, volatile organic compounds, bacteria, allergens, smoke, and more.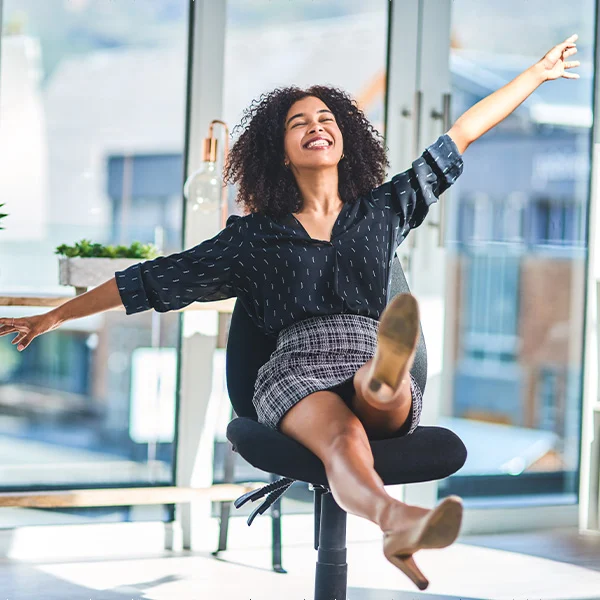 SCENTING
Tap into your employees' emotions using ambient scenting. Cultivate an unforgettable experience with uniquely tailored fragrances that capture any essence, from clean, reassuring citrus to calming, welcoming florals. Our Premium Scenting service can also be a powerful tool to improve air quality.
At Ambius, we're driven to help you design for a smarter, healthier tomorrow through exceptional services and solutions

Full-service, single-source programs


Highly-trained, local specialists


Design and construction services

Professional maintenance services

Local teams, nationwide and global coverage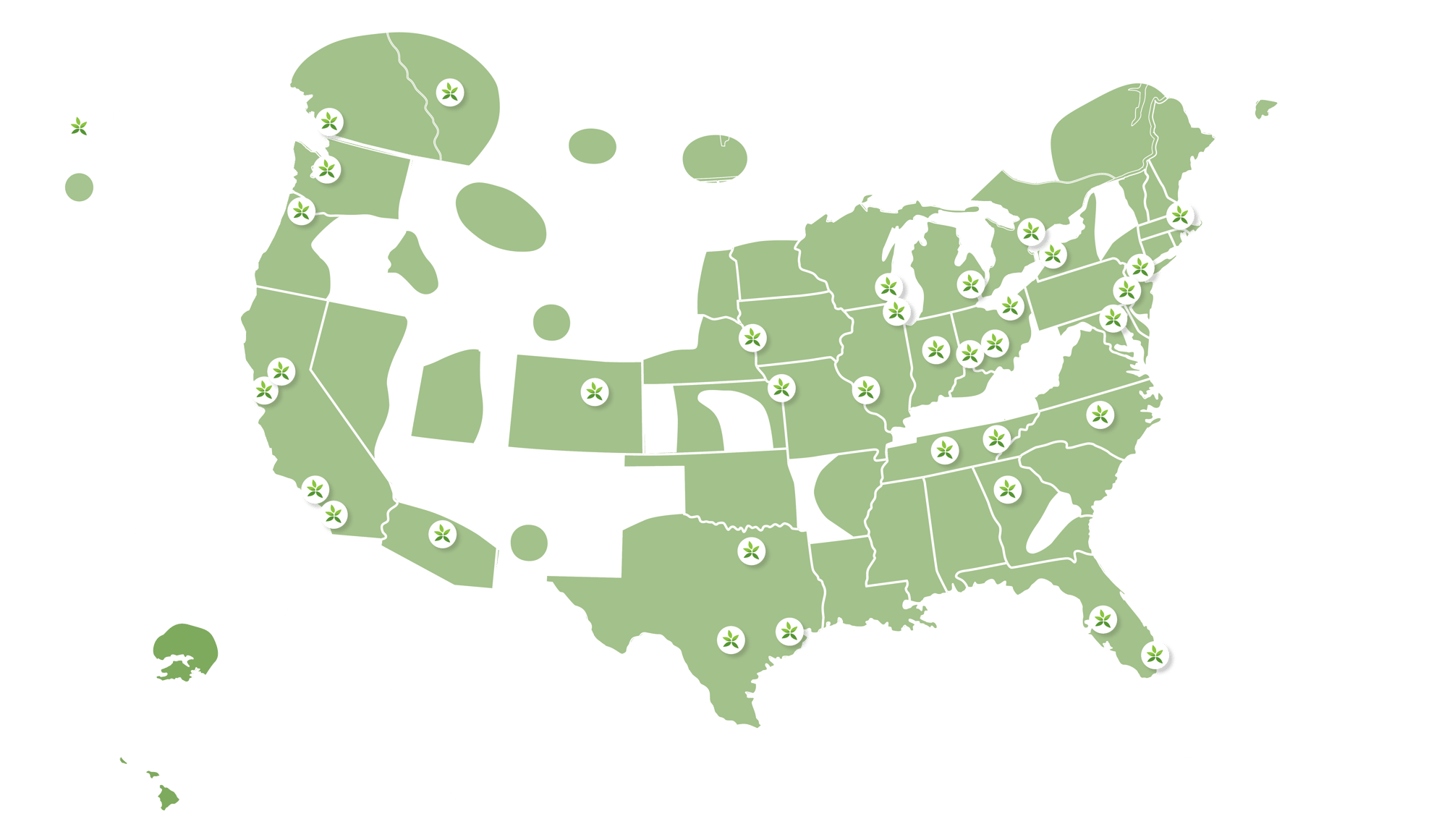 Make your space a destination this year.